Chatime is a fresh tea specialist focusing on modernised Taiwanese tea culture. We freshly brew our teas in store by using real tea leaves and we support local farmers by using real dairy products. With more than 1000 stores internationally, Chatime offers a refreshing range of milk teas, fruity fresh teas, chillers, smoothies, tea lattes, fresh tea, tea espresso and energising drinks.
Chatime is located on Level 1, in the Food Court.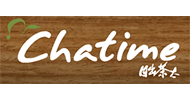 Chatime Trading Hours
Monday - Friday
11:00AM - 7:00PM
SATURDAY - SUNDAY
10:30AM - 7:00PM
Trading hours on Public Holidays may vary. Please contact the store directly to confirm.