Our years of experience sourcing premium fruits and vegetables, and our uncompromising commitment to quality and freshness make Top Juice the best. It's what we do with this wonderful, natural, raw material that makes us different. We weave our magic to turn the juiciest and freshest exotic fruits and vegetables into the best fruit salads, juices, smoothies and meals in Australia.
At Top Juice we work hard to create delicious, healthy and convenient products for your enjoyment, to keep you feeling good throughout your busy day.
Top Juice is located on Level 1, in the Food Court.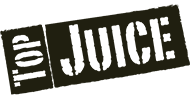 Top Juice Trading Hours
Monday - Sunday
8:00am - 6:00pm