At the core of Vasey's values is the late Mrs Jessie Vasey, a war widow of Major General George Vasey, a distinguished Australian soldier whose aircraft crashed near Cairns on a flight to New Guinea in 1945. Mrs Vasey received a pension but lived in near poverty, as did many other war widows at the time. That same year she formed the War Widow's Guild in Victoria to fight for better conditions for war widows and their families. Within just two years the Guild had become a national organisation fighting on a range of issues, including housing.

Building a brighter future
The solution was to start building homes for war widows over the age of 60 years, who were considered particularly vulnerable and unable to find affordable housing. With tremendous determination and resilience, Mrs Vasey started with a few converted older homes – but would eventually lead to more substantial building programs. Over time the invitation for accommodation would be extended to ex-service women, female family members of ex-servicemen, relatives and many others in need of support due to sickness, poverty, destitution or distress.

A lifestyle that everyone deserves
Today, the ideals that were first introduced by Mrs Vasey now extend to both men and women over 55 years from all backgrounds, but who share a common desire to enjoy an independent and dignified lifestyle. Vasey currently offers five quality retirement communities in some of Sydney's most picturesque suburbs – all designed and managed to serve the purpose for which Mrs Vasey's vision first came about.

True to its origins, Vasey remains a not-for-profit organisation that offers a range of affordable living options with flexible payment plans that are designed to accommodate those seeking a friendly, safe, and secure community environment. Just as Mrs Vasey would have done back in 1945, we extend an invitation for you to come and explore the accommodation opportunities at Vasey too.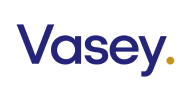 Vasey Trading Hours
Monday - Wednesday
9:00am - 5:00pm
Thursday
09:00am - 7:00pm
Friday - Saturday
9:00am - 5:00pm
Sunday
10:00am - 5:00pm