Fresh Food
Join, Earn and Save
Good Rewards
Become a loyalty member today at The Source Bulk Foods, then you can start earning 5% back on every dollar you spend!
Being a loyalty member also gives you the opportunity to hear about our latest products, special offers, and national sales, some of which are exclusive to members. Our monthly member newsletters are also filled with our recommended products, gift ideas from us, handy recipes, great food prep tips, local workshops and more.
Signing up is quick, easy and FREE!
Visit The Source Bulk Foods to become a Loyalty Member Today.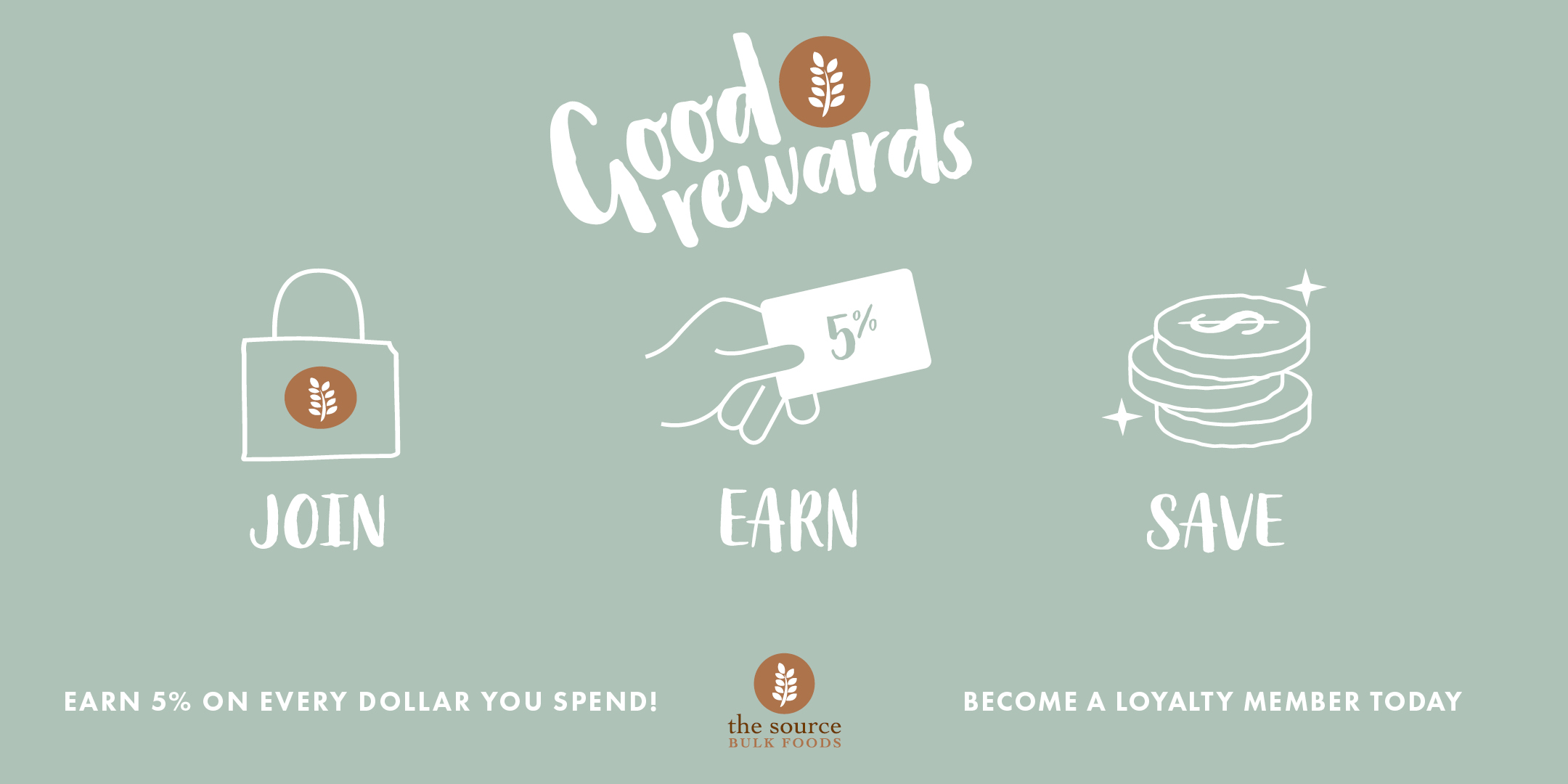 INSPIRATION
Check this out