Keen For The Canteen
Mmm... the sweet aroma of musk sticks, the crunch of golden honeycomb and the irresistible scent of fresh cookie dough. At Boost, we're keen for the canteen and we're reminiscing on the old school days.
Introducing 3 new drinks that will bring your memories to life and give you some serious nostalgia!
Honeycomb Buzz - Banana, honeycomb powder, low fat milk, vanilla yoghurt, sorbet & ice
Lychee Musk - Strawberry, lychees, musk, apple juice, strawberry yoghurt, vanilla yoghurt & ice
Cookie Dough (Vegan) - Banana, chocolate biscuits, soy milk, frozen coconut cream, sorbet & ice
These canteen classics are guaranteed to throw you back in time!
Be quick! Better line up now to try one or all three today!
You don't want to miss these indulgent drinks!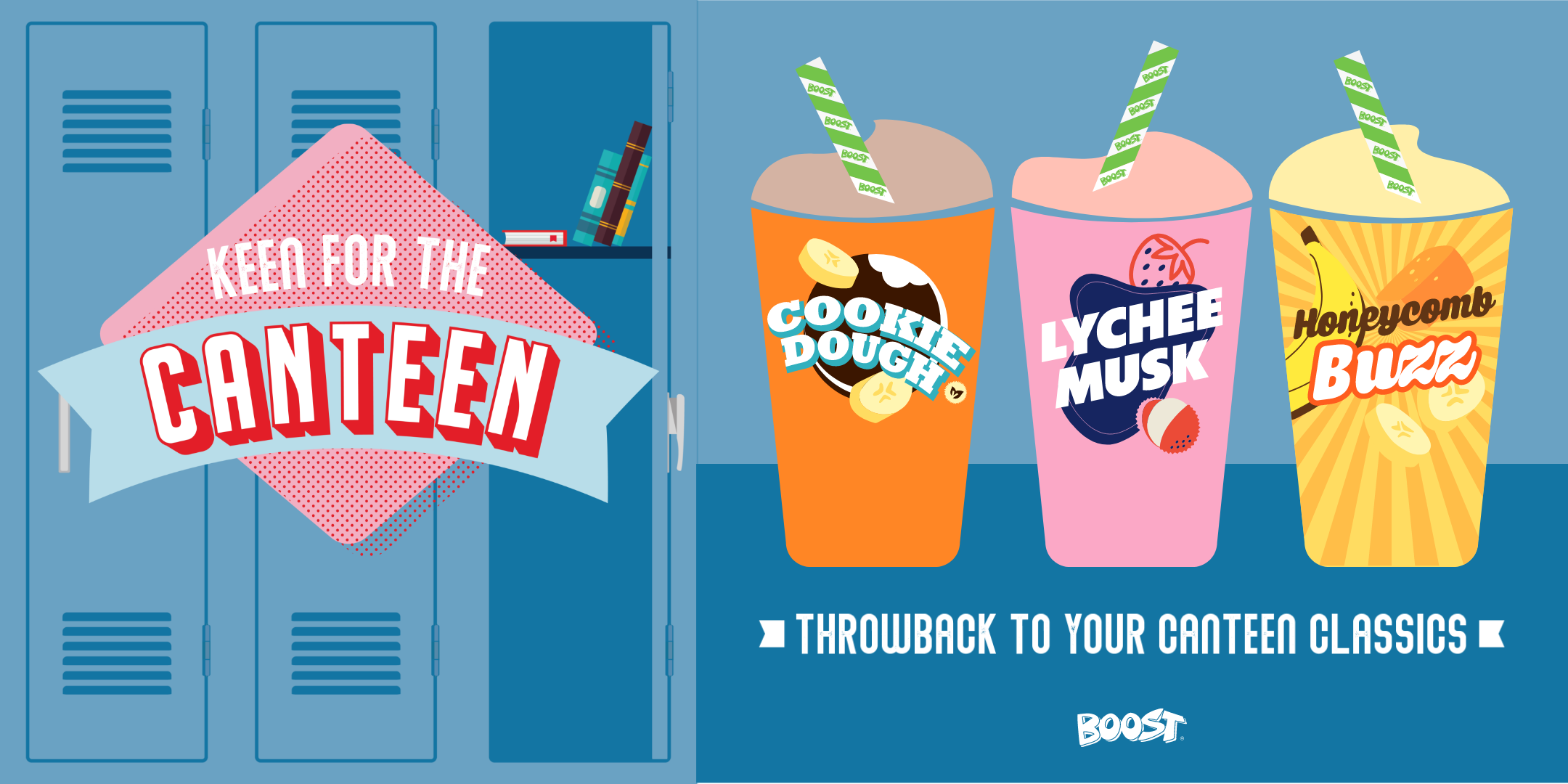 INSPIRATION
Check this out