Homewares & Gifts
New Spring Collection
At Bed Bath N' Table
Bed Bath N' Table are excited to introduce three spring trends to refresh the home this season; Florals, Deep Hues and Geometrics.
Fall in love with florals this season for a welcome refresh. From beautiful botanicals to intricate ditsy floral prints, introduce a bunch of floral in every room. Brighten up your home with hints of eucalypt, blush pink and orange. Introduce pattern to every corner with vibrant florals in a bright colour palette.
Bring a natural feel to your home this spring with deep hues for every room. Welcome rich shades of teal and indigo through knitted throws and textured cushions. Add a touch of interest to your table through contemporary patterns and embossed details in ink blues. From plush textured towels to leafy designs, introduce highlights of deep hues to create a restful home.
Invite pattern to your home this season with geometrics for every room. From tufted geometric quilt covers, patterned vases and soft-to-touch throws, add hints of geometric to every room. Welcome the new season with easy geometric updates in a natural colour palette for a touch of texture. Add pattern to your bathroom with luxuriously plush towels featuring textured prints.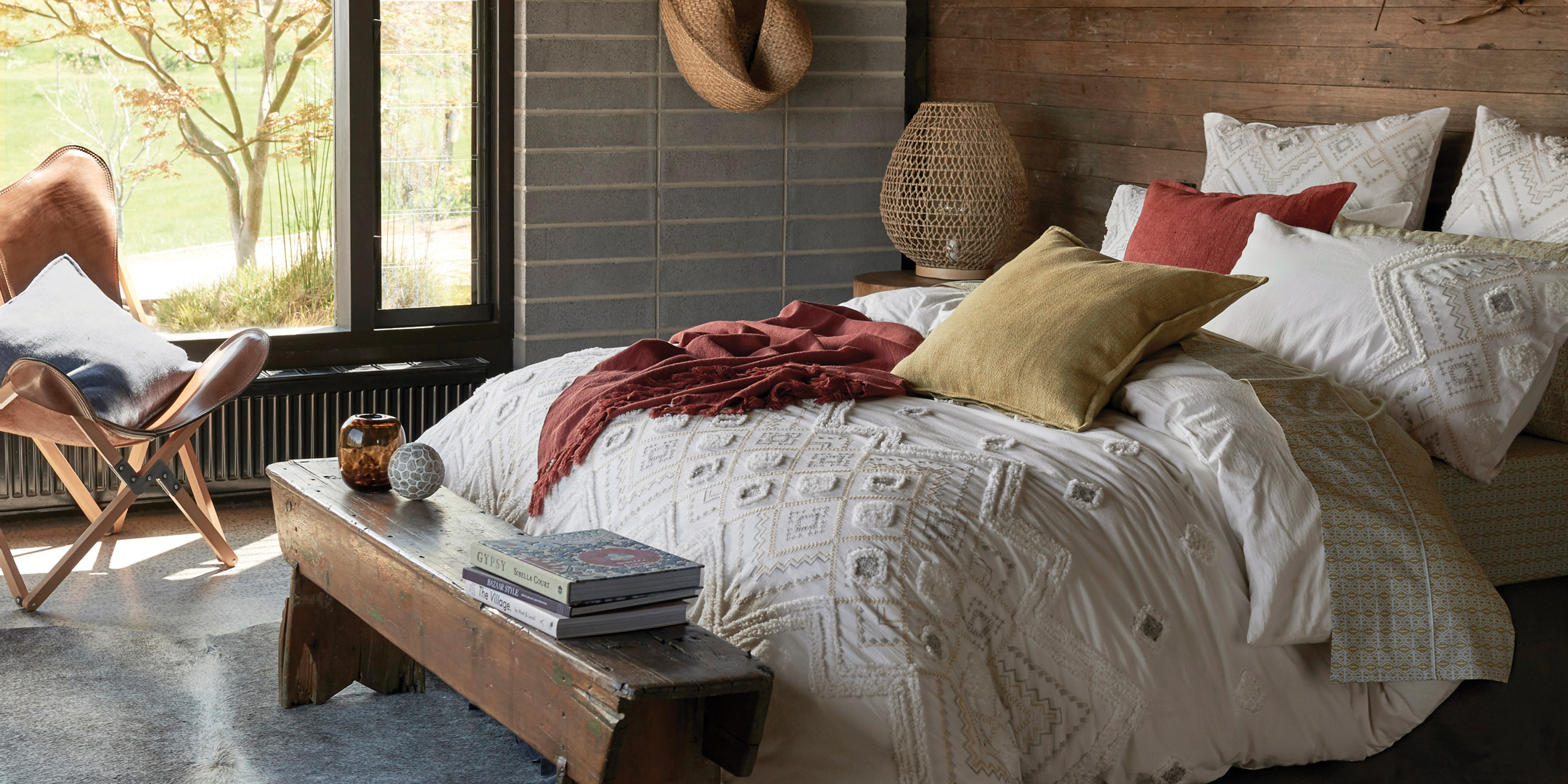 INSPIRATION
Check this out