How to Plan the Perfect Girls' Lunch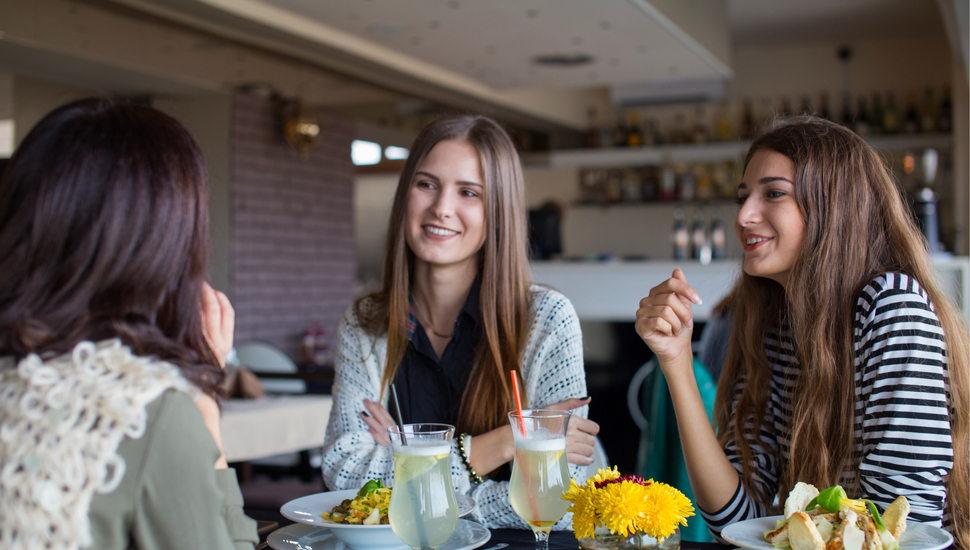 Ladies who lunch: what to wear and where to go
There are few pleasures in life better for the soul than catching up with the girls for lunch. A debrief over good food, good wine and good conversation always leads to plenty of laughter and love.
However, deciding on the right restaurant and the right outfit for the right group of friends requires a little forethought. Thankfully, we've done the thinking for you with these five gals' lunch ideas, so all you have to do is order a glass of bubbles and enjoy your afternoon ahead.
LUNCH WITH YOUR HIPSTER FRIENDS

What to wear: Keep it casual with denim, a T-shirt and trainers or Dr Martens. 
Where to go: For finger-licking goodness you can't beat Belles Hot Chicken at the Harold Park Tramsheds, or Bodega 1904 at the same Forest Lodge venue for Latin American and Spanish inspired tapas.
What to order: Share plates rather than single dishes. Ask the waiter to bring whatever chef says is good, and then tell him or her to keep those dishes coming until you are satiated.
What to do afterwards: Go for a whisky or highball at your local cocktail bar.


LUNCH WITH THE MUMS FROM SCHOOL

What to wear: The athleisure trend shows no signs of abating, so why not go straight from the gym to the school drop-off then to lunch in slouchy track pants, a tank top and a jewel-coloured hoodie?
Where to go: Choose somewhere central for everyone, like Harbourside shopping centre at Darling Harbour, where Dragon Boat serves contemporary Chinese and Toros Tapas & Bar is superb for casual Spanish dining.
What to order: A fixed-price flexible grazing menu that caters to mums-on-the-run in terms of late arrivals and early departures will keep everyone happy, and there'll be no hassles when it comes to splitting the bill.
What to do afterwards: The school run, of course!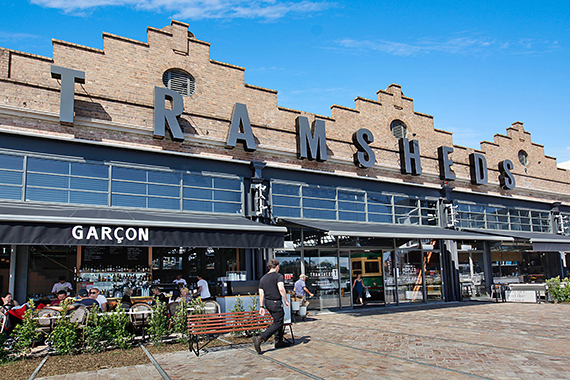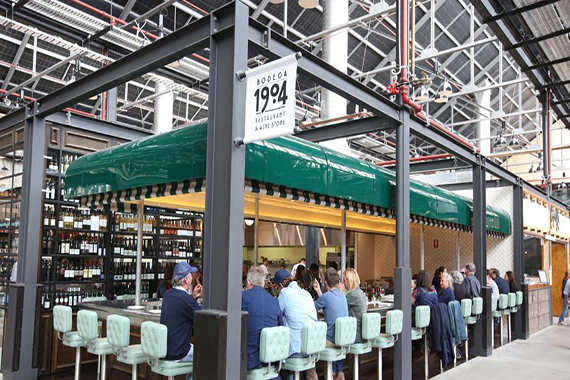 Getting the girls together for lunch involves a little bit of planning… and a whole lot of fun


LUNCH WITH  YOUR WORK COLLEAGUES

What to wear: If you've organised lunch with your comrades, put a little more effort into your appearance than you would for a normal work day. That could mean booking a blow-dry the night before, wearing a new fragrance or spoiling yourself with a new pair of shoes for the occasion.
Where to go: Japanese cuisine is as clean, orderly and well presented as your dream office, so book Sushi Hon at Broadway for flawless service and equally flawless food.
What to order: Edamame to start, sushi and sashimi, and perhaps a cheeky sake if it's a TGIF lunch to welcome the weekend.
What to do afterwards: Karaoke – if you dare! 


LUNCH WITH RELATIVES

What to wear: Err on the side of discretion and opt for the more demure items in your wardrobe when it comes to hem lengths and décolletage coverage. This is a day to channel your inner Audrey Hepburn, so pack on the pearls, pumps and polish.
Where to go: Choose somewhere that isn't too noisy, and that is easily accessible by public transport. It's winter, so what about a convivial neighbourhood bistro or cafe? Degani in Zetland's East Village always delivers delicious Mediterranean while Salmon & Bear just around the corner serves up seafood cooked over charcoal.
What to order: Menu classics such as steak frites or roast chicken and vegetables.
What to do afterwards: Tea and sympathy at the closest and best tea house.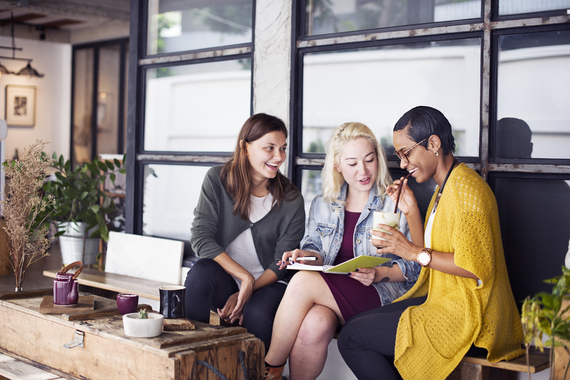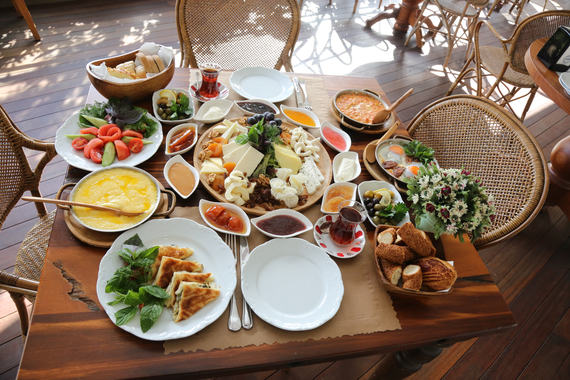 LUNCH WITH YOUR BOHEMIAN FRIENDS

What to wear: Keep it floaty and free-form: a flowing silk kaftan or cotton print maxi-dress worn with loose hair, soft makeup and leather sandals or slides is perfect. If it's a special occasion, such as a baby shower or engagement lunch, why not invite the girls over to your place to make floral crowns together beforehand, then wear them to lunch?
Where to go: A garden-style setting is what you want, preferably a farm-to-table restaurant where you can see the kitchen's veggie garden from your table. Try Eat Istanbul at Broadway for delicious exotic fare, or Sumo Green Label for a healthy brunch.
What to order: Opt for a wholefoods menu of fresh salads, raw vegetables, quinoa and ancient grains, washed down with organic wine and capped with a turmeric soy latte.
What to do afterwards: Yoga or a meditation class.





INSPIRATION
Check this out