Family
7 Ways to Spoil Mum Before the Big Day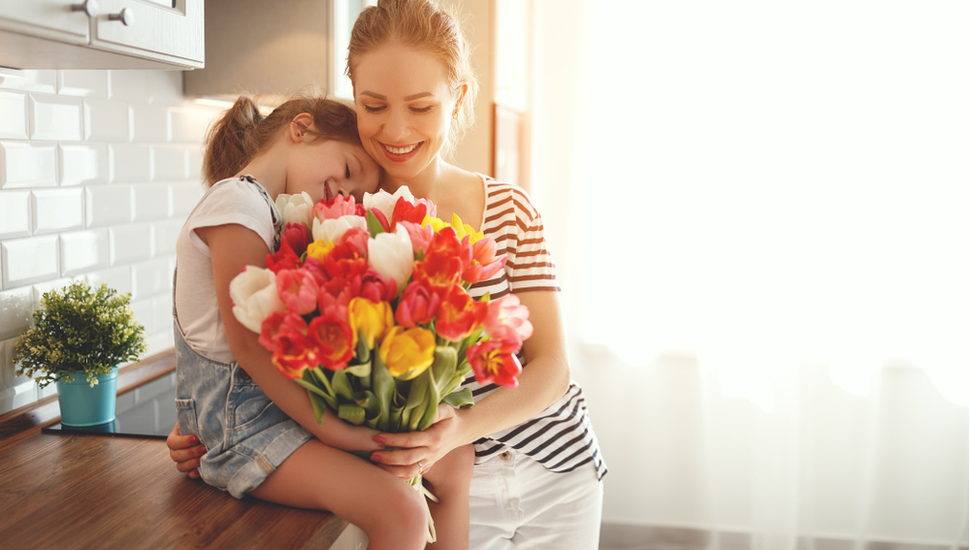 Get into Mum's good books this Mother's Day

While Mother's Day is the perfect excuse to treat your mum like the queen she is, that doesn't mean you should limit the loving gestures to just one day. Show mum how much she means to you before the big day — follow these steps to march right into her good books.
Cook her something special
Everyone loves to kick their feet up and let someone else take care of dinner, so why not whip up a special meal to say thank you for all the times she's fed you. The occasion calls for the freshest ingredients, so stop by Farmers Fresh and T&T Quality Meats to guarantee the best flavours.
Treat her to some pampering
Whether she has a standing appointment to get her nails done, or hasn't been to a hairdresser in months, your mum is guaranteed to appreciate a little indulgent beauty treatment. Treat the mother figure in your life to a spa day with a gift card from Embrow Beauty, Grand Nails, Paran Hair, Billy & Vince or ProfessioNAIL.
Tackle her to-do list
Enjoy the sigh of relief when you offer to take some of the stress off mum's plate and help her tick off a few items on her to-do list. A simple run to the Rhodes Newsagency is an easy way to make mum's mental and physical workload a little lighter and her smile a little brighter.
Remind her how much you love her
Actions might speak louder than words, but the words are pretty good too — don't forget to tell mum you love her. If you can't remember the last time you gifted a handmade card, take the opportunity to get a little creative. You can pick up some craft supplies from Kmart or Rhodes News.
Do the washing up tonight
Yes, you should probably be helping with the washing up every night but take this as a sign to make sure mum doesn't have to step foot into the kitchen. If your days of living with your parents are behind you, remember to take care of the washing up next time you visit. Or, eliminate the mess entirely and pick up your mum's favourite takeaway.
Give her some flowers
Flowers on Mother's Day are to be expected. A lovely bouquet in the days before the occasion? A pleasant and welcomed surprise! Pick up a beautiful, fresh arrangement from our local flower artists, Carolina Florist.
Take her to dinner
Avoid the crowds of the neighbourhood café on Mother's Day morning and treat mum to dinner out with all the trimmings. Book a table at our favourites Lilly's Espresso & Cucina or Rhodes Phoenix and spend a night out on the town.
Checked off all the above and still looking for a way into mum's good books? Check out our Gift Guide for ideas to impress every mother.
INSPIRATION
Check this out