Family
Christmas Pet Paw-traits
Rhodes Waterside wants to ensure all furry and feathery friends don't miss out on getting a paw-fect Christmas pic with their humans this year.
So, thanks to our partner Hanrob Pet Hotels, we will have a professional pet photographer from Pawtraits & Pawprints at Rhodes Waterside from 13-19 December, exclusively shooting family pet paw-traits!
🎄 Choose from a selection of super cute Christmas costumes, bring your own or let your pet go 'au naturale' against our glistening gold Christmas backdrop.
📷 Photography packages will range in price from $29. Print and digital packages will be available to chose between on the day.
🐶 Want to learn more about professional pet photography from Pawtraits & Pawprints? Click here
🐱 Interested in booking your 4-legged friend into a Hanrob Pet Hotel? Click here
📌 Online bookings are essential to secure your spot. Click the BOOK NOW button below.
❤️️ A small booking fee will be gifted to ProjectKindness on your behalf. Find out more about how you can help spread kindness this Christmas, Click here
🎁 Before booking please read the full Terms & Conditions
CLICK BUTTON TO BOOK NOW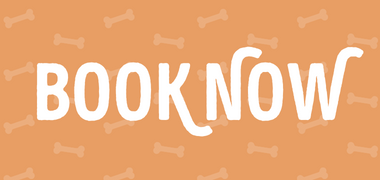 Important information to consider before booking:
Online bookings are essential to secure your spot, no walk-ins are permitted for pet photos.
No refunds.
Please note, the Jolly man from the North Pole (ie Santa!) will not be attending. But keep your eyes peeled for an exclusive meet and greet with Santa at Vitaland Kids Café!
Please ensure you arrive on time as sessions are strictly 10 minutes. Delays may be experienced if you arrive outside of your appointment time.
Only 1 family permitted per booking.
Masks are required on entry and exit for anyone over 12years of age.
Additional check in/vaccination requirements and mask requirements apply, please refer to local health information relevant at the time of your visit.
Pets are only be in centre for allotted booking time and must stay on the path of travel to and from set.
Most friendly domestic pets are allowed (dogs, cats, rabbits, other small animals) – please email info@rhodeswaterside.com.au if you have a pet out of the norm to see if it can be accommodated.
Pet owners are to be responsible for their animals at all times.
Animals must be on a leash or in a cage - no exceptions!
Pet owners must be with their pets at all times, please do not tie them up.
Pet waste to be picked up by pet owner and disposed of off-site. Centre rubbish bins are not to be used.
Centre/staff reserve the right to refuse entry or remove any aggressive animals (or owners!)
If pet owner or pet is sick, do not attend your session and notify info@rhodeswaterside.com.au
If any family member is unwell, has been diagnosed with COVID-19 or is self-isolating, for example because they have recently travelled or had a COVID test you must not attend your booking. Please contact the friendly staff at info@rhodeswaterside.com.au.
Pet owners must adhere to the Centre's Covid Safe plan in line with NSW Government restrictions.
The Mirvac Group (Mirvac Limited and its controlled entities) collects and uses personal information about you to provide you with information you request from Mirvac. Mirvac also uses your personal information for related purposes including to request your feedback on the products and services provided by Mirvac. If you do not provide all the personal information Mirvac requests from you, Mirvac may be unable to provide these products or services to you.
Mirvac may disclose personal information about you to third party agents and service providers to assist Mirvac in the operation of its business to provide the products and services you request. Your personal information may also be disclosed to overseas recipients who use the personal information to assist Mirvac in the operation of its business.
The Mirvac Group Privacy Policy (available on www.mirvac.com) contains information about how you may request access to and correction of personal information Mirvac holds about you, or to make a complaint about an alleged breach of the Australian Privacy Principles.
Promotion of other products and services
By submitting this form, you agree to Mirvac using your personal information to promote its products and services. If you no longer wish to receive promotional information from Mirvac, you may advise Mirvac of your wish. The Mirvac Group Privacy Policy contains information about how you may send your request to Mirvac.
Register to attend this event