Zoom Optics offer frame and lenses packaged at three price points and products on sale include the latest designs from International brands such as Gucci, Armani, famous Australian designer Wayne Cooper and London designer Ted Baker.
Optometrist consultations are available 7 days a week.
Zoom Optics is located on the Ground Floor, near Moe & Co.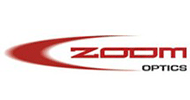 Zoom Optics Trading Hours
Monday - Saturday
10:00am - 5:00pm
Sunday
11:00am - 4:00pm