Urban Spa is a family owned Australian company that offers the ultimate in holistic skin and body treatments especially designed to release tension, pamper and nurture the whole body, bring tranquillity, balance and harmony in our busy lives.
We believe beauty comes from within and whilst our skin care products and treatments look after the outside, they also work on the inside, releasing stress and tension and providing balance and harmony through the power of essential oils.
Urban Spa is located on Ground Level, near Target.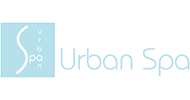 Centre Trading Hours
MONDAY - WEDNESDAY
9:00AM - 6:00PM
THURSDAY
9:00AM - 9:00PM
FRIDAY - SATURDAY
9:00AM - 6:00PM
SUNDAY
10:00AM - 6:00PM