Health & Fitness
Red Ginseng
The World's No. 1 Ginseng Brand. Since 1899, CheongKwanJang has been preserving the tradition and craftsmanship of red ginseng with 120 years of history.
Red Ginseng have been selling a Korean Red Ginseng brand called " Cheong Kwan Jang" for over 16 years in Australia. Inspired by 200-year-old red ginseng manufacturing secrets, Cheong-Kwan-Jang is the flagship brand of KGC.
The pride of this tradition is represented in its emblem, which consists of the Taeguk mark (the motif of Korea's national flag), the shape representing red ginseng, and six stars, which symbolize the six years of cultivation dedicated to each ginseng root and their commitment to top-quality products. The red background symbolizes the passion put into producing the very best Korean red ginseng. Cheong-Kwan-Jang products are seen as world-class products, with exports to 80 countries internationally.
Red Ginseng make people's lives better everyday by providing them with the best, traditionally harvested, most carefully selected Korean Red Ginseng products to support health and well-being.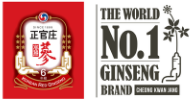 Centre Trading Hours
MONDAY - WEDNESDAY
9:00AM - 6:00PM
THURSDAY
9:00AM - 9:00PM
FRIDAY - SATURDAY
9:00AM - 6:00PM
SUNDAY
10:00AM - 6:00PM