Kids
Learn & Play Childcare
Learn & Play is a long day care centre providing a safe and fun learning environment for children aged from 6 weeks to 6 years. The centre offers a large outdoor space (indoors) with an enclosed sandpit and is designed for children to enjoy physical play in all weather conditions, free from outside pollution as well as providing a secure and safe environment for all children.
Visiting hours are by appointment only. The centre is closed all major public holidays and for 1-2 weeks over the Christmas period.
Learn & Play Management is located on Level 7, at the northern end of the Rhodes Waterside centre. Lifts can be accessed adjacent to the Reading Cinemas on Level 4, or directly from the basement car park (Level P1).
Services include a flexible range of services to assist our families in achieving the most effective solution to their early childhood education needs. Click here to view.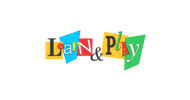 Learn and Play Childcare Trading Hours
MONDAY - FRIDAY
7:00AM - 7:00PM
Saturday
8:00AM - 6:00PM
Sunday
Closed
Learn & Play Childcare - Rhodes