Health & Fitness
Inner Sydney Dermatology
Inner Sydney Dermatology is a dynamic and contemporary practice providing a comprehensive service that encompasses all aspects of skin care.
Our medical staff are highly qualified dermatologists, who have all completed extensive post-graduate training. This allows us to provide you with the best advice regarding all aspects of medical, surgical and cosmetic dermatology. In addition, we can offer treatment using the latest laser technology, with the Vbeam® Perfecta, FraxelTM Dual Re:store and Medlite® Nd:Yag lasers on site.
Getting here:
Inner Sydney Dermatology is located on Level 9, at the northern end of the Rhodes Waterside centre. Lifts can be accessed adjacent to the Reading Cinemas on Level 4, or directly from the basement car park (Level P1). Appointments and referrals are required.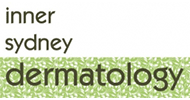 Inner Sydney Dermatology Trading Hours
Monday - Friday
8:30AM - 4:30PM
Saturday & Sunday
CLOSED
Inner Sydney Dermatology - Rhodes