HSBC started operations in Australia in 1965 and was awarded a commercial banking licence in 1986. The Group's global brand HSBC was adopted by all Australian subsidiaries in 1999.

In Australia, the HSBC Group offers an extensive range of financial services through a network of 40 branches and offices. These services include retail and commercial banking, financial planning, trade finance, treasury and financial markets, global liquidity and cash management and securities custody.

Principal HSBC Group members in Australia are HSBC Bank Australia Limited and The Hongkong and Shanghai Banking Corporation Limited.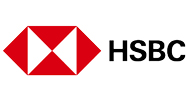 HSBC Bank Trading hours
MONDAY - Wednesday
9:30AM - 4:00PM
FRIDAY
9:30AM - 4:00PM
SATURDAY & SUNDAY
Closed