Health & Fitness
Dr Li's TCM Clinic
Dr. Li's TCM Clinics are Australia's premier Traditional Chinese Medicine professionals. With a combined 70 years of experience in professional practice and a growing number of clinics, we restore vibrant, abundant health to thousands of Australians every year.
We pride ourselves in providing services and products of the highest quality and value for money. All Dr. Li's TCM Clinic practitioners have a minimum qualification of Bachelor Degree in Acupuncture and Chinese Herbal Medicines.
Dr Li's TCM Clinic is located on the Ground Floor.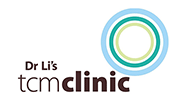 Trading Hours
SUNDAY
10:00AM - 6:00PM
MONDAY TO SATURDAY
9:30AM - 6:00PM