Health & Fitness
Bodyfocus Physiotherapy
Bodyfocus Physiotherapy is an Australian owned and operated health care company providing allied health services. Healthcare services include Physiotherapy, Podiatry, Chiropractic, Massage Therapy and Traditional Chinese Medicine.
Bodyfocus Physiotherapy is located on Level 8 and is accessible via the lifts next to Reading Cinemas.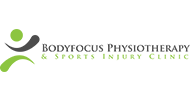 Bodyfocus Physiotherapy Trading Hours
MONDAY - FRIDAY
8:30AM - 6:00 PM
SATURDAY
8:30AM - 1:00 PM
SUNDAY
CLOSED
Trading hours may vary on public holidays. Please contact BODYFOCUS Physiotherapy & Sports Injury Clinic directly to confirm.
Bodyfocus Physiotherapy - Rhodes